Your pathways to wellbeing
Whether you're a leader, employee, wellbeing practitioner or coach there's a GLWS wellbeing course that's perfect for you.
In the GLWS online learning centre, you'll find several  wellbeing courses to choose from. 
There are two pathways available – the GLWS Practitioner Program and the GLWS Reach Wellbeing Series.
The GLWS Practitioner Program
Provides formal Accreditation for professional practitioners who are working in organisations with senior individuals to enhance wellbeing and productivity.
Designed for psychologists, leadership or wellbeing coaches and in-house L&D, OD or wellbeing practitioners.
Upon completing Accreditation, practitioners enjoy free access to a comprehensive members-only website of support materials and will join our global community of like-minded accredited wellbeing practitioners.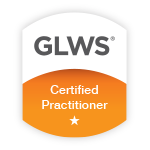 GLWS Certified Practitioner
Level 1 Accreditation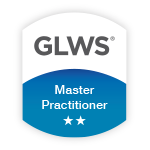 The GLWS Reach Wellbeing Series
For years, clients have been telling us the GLWS has the potential to help a far greater number of people than only those in senior leadership roles. 
We agreed – but we couldn't quite work out how.  
Until recently, the only way to benefit from the GLWS was by completing  our Survey and then having a confidential debrief with a GLWS certified coach. While this is an extremely powerful experience it's also time consuming and beyond the scope of most training and development budgets. 
However, with the GLWS Reach Wellbeing series we've opened up a whole new ball game, and it's proving to be a crowd pleaser!
Now, anyone who wants to develop greater mastery over their wellbeing, resilience, mental health and productivity can directly access the power of the GLWS, without the level of investment required for coaching  – but with the same high quality, cutting-edge, best-practice, rich depth that the GLWS has become renowned for.  
The GLWS Reach wellbeing program is a series of 8 short courses suitable for any employee,  –  from the most junior through to the Chairman of the Board. Each course has a unique focus, and is closely aligned to the science that underpins the GLWS Framework. 
Once you've completed a foundation course ('GLWS Reach Wellbeing Foundation for  Leaders' or 'GLWS Reach Wellbeing Foundation for Everyone') you then qualify to complete any of the other 6 courses in any order, based on what appeals to you, where your priorities are and/or where your company has enrolled you.  
Each course is focussed on one of the 6 key factors that drives wellbeing, using the GLWS Framework to anchor your learning and development Every course is jam-packed with insights and evidence-based research findings that are as practical as they are credible. 
They contain all the gems that the GLWS founders Audrey McGibbon and Karen Gillespie have picked up over their respective thirty years experience as psychologists specialising as performance and wellbeing coaches.
Good self-care, stress management, respectful relationships, a strong sense of purpose and knowing how to work (and rest) sustainably are the key ingredients.
Choose your course and get started today.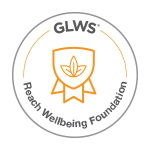 GLWS Reach Wellbeing Foundation
Wellbeing Foundation for Leaders:
Leading for Wellbeing, Resilience, Mental Health and Productivity 
Or 
Wellbeing Foundation for Everyone:
Wellbeing, Resilience, Mental Health and Productivity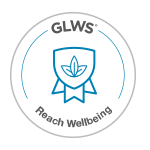 GLWS Reach Wellbeing
6 x Deep Learning Modules: 101-106
101: Relational Wellbeing:
Make people your greatest source of joy – not stress.
GLWS Authentic Relationships
102: Existential Wellbeing:
Find your path in this changing world.
GLWS Meaning, Purpose & Direction
103: Emotional Wellbeing & Mental Health:
Create inner and outer calm – even under pressure.
GLWS Resilience & Equanimity
104: Physical health:
Take better care of yourself – being 'wise-selfish.'
GLWS Vitality & Energy
105: Load management:
Stop – when work life and work never done
GLWS Balance & Boundaries
106: Cognitive Wellbeing:
Use your brain – for more than work.
GLWS Intellectual Engagement & Flow
I have been accredited to use GLWS since the early days, but hadn't been using it consistently over the years, so felt a little out of touch with it and how to really get the most from it for my clients.
After completing the Refresher course, that's all changed. It was super helpful to catch up on all the new angles since I first did my accreditation; not only did I get a good brush up on my technical interpretation and debrief skills (which I didn't think I needed but got heaps from!), I have already been successful in securing opportunities with new projects.
I can't thank the GLWS team enough for this amazing free resource and outstanding client support for their accredited community.
Kate Oliver
C. PSYCHOL. BA (OXON) AFBPsS

Check out our comprehensive range of wellbeing support resources
Check out our comprehensive range of wellbeing support resources